Birthday
My birthday was on Tuesday this week and I had my pharmacology exam that same day - lovely way to celebrate turning 25 for the third time ;)
The exam wasn't until 1.30 PM so my sister, her husband and my parents came in the morning. It was so sweet of them to drop by and it took my mind of the exam for a while.
And if you haven't already guessed it, my present was of course a piece of agility equipment; more precisely a chute.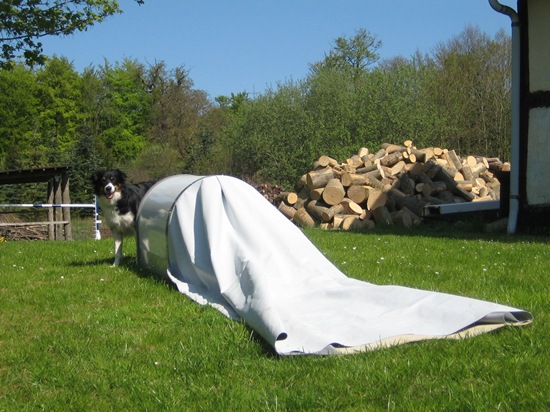 Once again made by Valentin at Alutec Agility in Germany. The entrance is made from aluminum and it has a rubber padded flooring all the way through the collapsed part which is made from a water resistant material.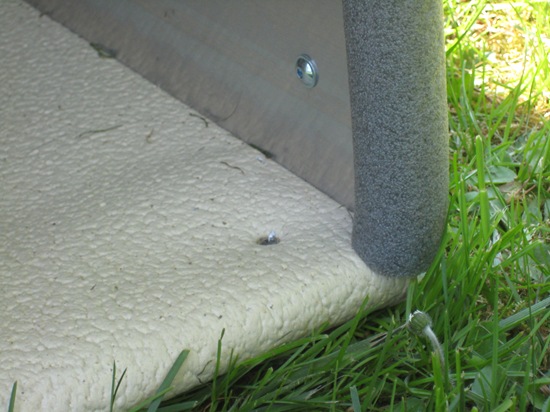 Typical Zap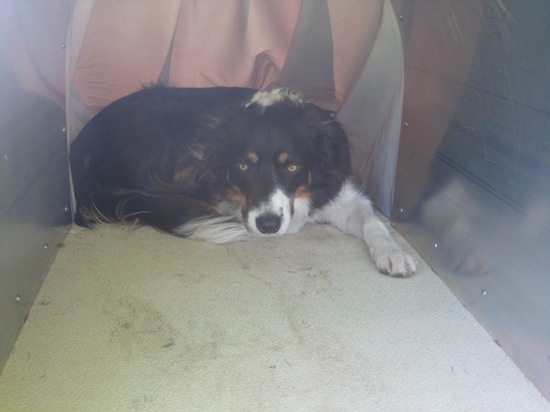 After my exam I drove directly to agility training in Vallensbæk with the dogs. Zap and Bob needed a chance to practice their skills in a new location and on another type of equipment. That turn out to be a good thing as they both thought the a-frame vibrated a little too much for their taste - they both took off from the a-pex :-S. Otherwise they did great. Weaves were great, Zap's start lines was perfect, Bob's start line criterion is somewhat of a grey area - one of the disadvantages of training a dog you don't live with. But overall they did great and I'm so excited about the show tomorrow. I don't have any expectations other than having a good time.
Poncho did great as always - he has a 100 percent accuracy on his running a-frame.
I was home in Borup at 9.30 PM - pretty beat from the exam. I have been studying so hard for the last month that I didn't even realize how green the forest had become. I have been relaxing these past few days which is good as I will be starting my bachelor project on Monday.