Rikke Wriedt
From a very early age Rikke showed a huge passion for animals. At the age of twelve Rikke got her first border collie, Fille. Dogs have been part of her life since and she can not imagine a life without. With the addition of Fille Rikke's engagement in dogs, dog sports and training escalated. Through the years Rikke has been involved in many aspects of dog sports including obedience, herding, tracking, rally-O and agility. Rikke participated in her first agility trial at the age 14 and has been competing ever since.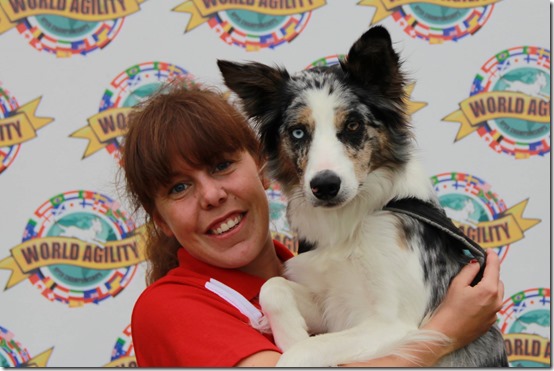 Since 1996 Rikke has trained none the less than ten Border Collies. Today she shares her life with Border Collies Zap, Poncho, Sol. Rikke loves spending time with her dogs whether on a run in the woods, training agility or relaxing on the couch.
Rikke and Poncho competed in World Agility Open 2013 in Oviedo, Spain. They had two clean rounds in Biathlon championship which resulted in a 4th place. In 2014 Rikke and Poncho was one of few awarded a wildcard entry at WAO. In 2015 both Zap and Sol won a spot on the national WAO team in the 650 category.
Rikke is both an examined agility instructor and clicker instructor. She loves teaching agility and she frequently gives seminars and lectures on the subject.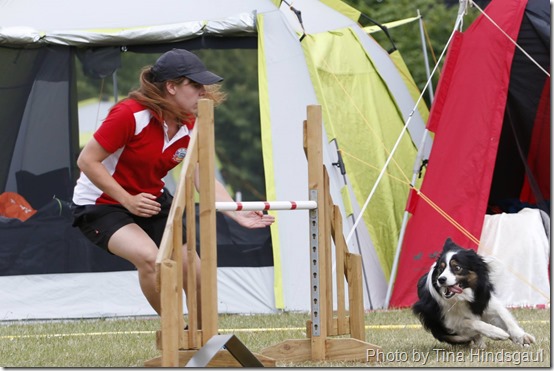 In january 2014 finalized her studies of veterinary medicine at the university of Copenhagen. Becoming a veterinarian is a lifelong dream. Rikke hopes to combine her profession with her knowledge about dog sports and training. She is currently thriving to specialize in veterinary sports medicine and becoming one of few veterinarians specialized in dog sport related issues and chiropractic. in 2014 Rikke became a IAVC certified veterinary chiropractor.
Rikke is available for seminars, private lectures and one-to-one tuition. Contact information can be found at the bottom of this page.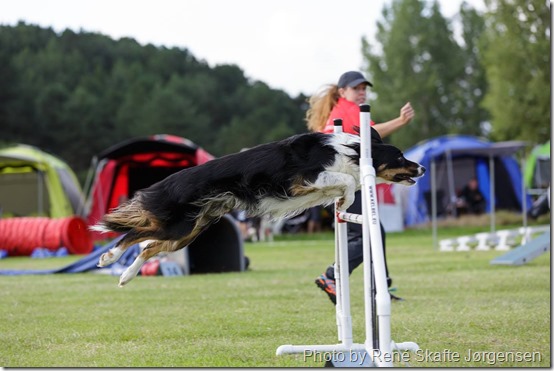 National team election and accomplishments
2015 – Member of the Danish World Agility Open Team with Zap and Sol in 650
2014 - Norwegian Open Finalist (Zap)
2014 – World Agility Open Wildcard Competitor (Poncho)
2013 – Member of the Danish World Agility Open Team with Poncho – placed 4th in the Biathlon World Championship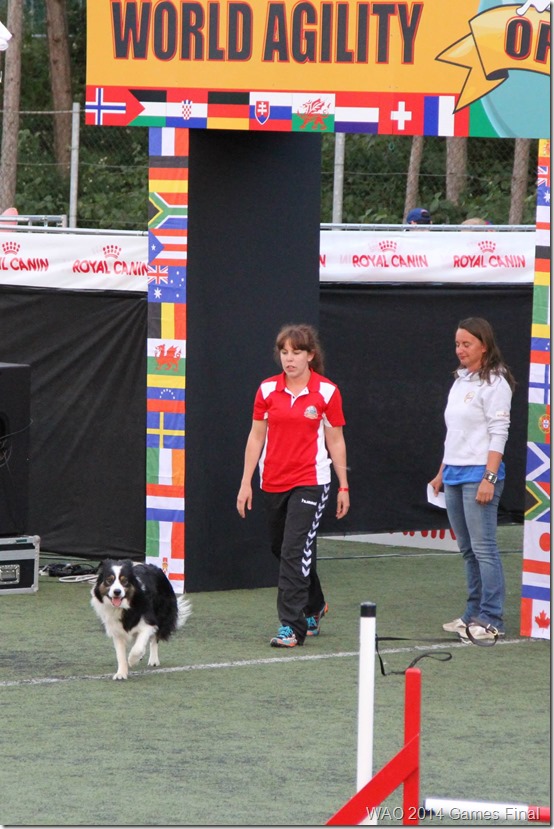 Seminars, classes and camps I have taught
2012 - Numerous class on subjects like jumping skills, handling, tight turns, foundation agility, start line stays etc.
October 2011 - Puppy jumping skills seminar
October 2011 - Article publish in Hund & Træning magazine
September 2011 - Foundation seminar for instructors at DAF København
August 2011 - Advanced jumping skills seminar at BCK VAS
Juli/August 2011 - Summer seminars on foundation, jumping skills and contacts
August 2011 - Article published in Hund & Træning magazine
June 2011 - Article published in Hund & Træning magazine
April 2011 - Jumping skills seminar at BCK VAS
April 2011 - Article published in Hund & Træning magazine
March 2011 - Seminar on 2on2off contacts at Hund & Træning
March 2011 - Seminar on running/2on2off contacts at BCK VAS
February 2011 - Handling seminar at Hund & Træning
February 2011 - Article published in Hund & Træning magazine
January 2011 - Foundation/handling seminar at DCH
December 2010 - Article published in Hund & Træning magazine
October 2010 - Foundation/handling seminar at DCH Maribo
August 2010 - Worked as a behavior/training specialist at Dyreklinikken Artemis
April 2010 - Jumping skills class in Skælskør
February 2010 - Jumping skills class in Horsens
August 2009 - Article published in Hund & Træning magazine
July 2009 - 3-day Jumping skills class at the Danish Border Collie Club
July 2009 - Agility instructor at Hund & Træning clicker camp
June 2009 - Lecture on agility foundation at Hund &Træning
May 2009 - 3-day jumping skills class in Ishøj
March 2009 - Jumping skills weekend seminar in DCH
November 2008 - Article published in Hund og Træning magazine
November 2008 - Lecture in DCH about jumping skills and conditioning the canine athlete
September 2008 - Article published in Hund & Træning magazine
Classes, courses and educations I have attended
May 2012 - attended Daisy Peel's online running contacts class 1
October 2010 - Silvia Trkman seminar
April 2009 - handling seminar with Anita Axelsson
September 2008 - took a break from teaching at the Border Collie Club to focus on my studies.
September 2008 - stud.med.vet - accepted at veterinary medicine
July 2008 - Handling course with Ann Croft
April/May 2008 - Jumping skills course with Vappu Alatalo
October 2007 - Runar Næss weekend seminar
October 2007-April 2008 - attended the 'Hund og Træning' clicker instructor education and past it with an excellent
November 2006 - past the DKK agility instructor exam
April 2006 - attended DKK course for upcoming agility instructors
March 2006 - attended DKK behavior and handling course and past the exam
February 2006 - attended a mandatory DKK basic course
October 2005 - Claudia Elsner weekend seminar
August 2005 - attended handling course with Jørgen Tellqvist
April 2005 - started as an agility instructor in the Danish Border Collie Club (BCK)
March 2005 - herding class with Collin Seaborn
Summer 2004 - herding seminar with Anne Nyquist-Hansen