The New Harnesses & Labels
I ordered the Julius K9 harnesses for Zap and Poncho last month. The harness arrived about a week after ordering, but the labels came today in the mail.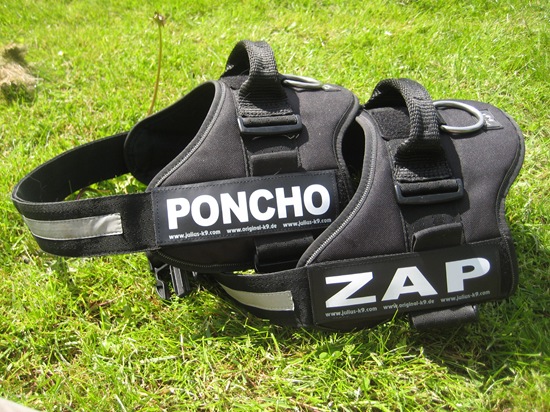 The K9 Power harness costs 399 DKK if you buy it in Denmark but at the global shop you only pay about 280 DKK. Shipping wasn't expensive, and their service is great.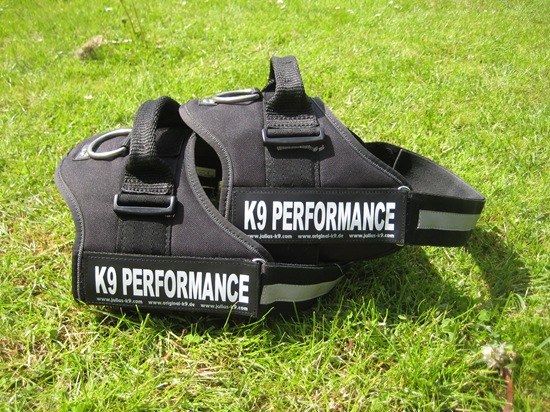 The harness comes with labels you can attached to each side with Velcro. The Global shop has about 1000 premade labels, but why buy a premade one when you can get a custom made? ;o)