Ready Jumps
During the last week I've taught basic jumping skills twice. Once in Hillerøde Hundevenner and once in Vallensbæk agility sport.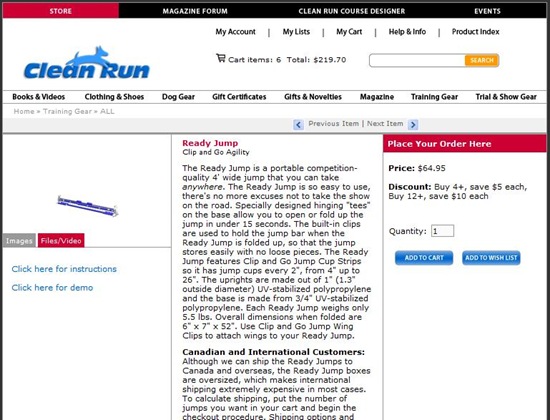 Lots of you have been asking about my ready jumps so here's a little info.
I bought them through Clean Run. They cost 65 USD which is about 385 DKK. I bought eight and shipping cost as much as the jumps alone. They were shipped by UPS and luckily for me went straight through custom so I didn't get to pay vat. Getting them here went smoothly - but it took awhile for them to arrive.
Was it worth it? YES! I use them every time I teach jumping skills. They are stabile, light and easy so move around. Quick to set up and pack away plus they don't take up much space when stored.