Sol: 5 Months
Time flies and my cute little puppy is now a leggy bundle of energy! Teething is almost done - one canine to go - ears are stabilized and level of naughtiness is sky high.
She weighs 12 kilos and is 45 cm tall and is very muscular.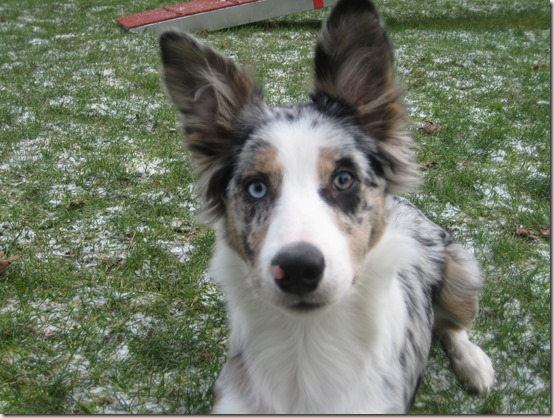 We started at Johanna's puppy class in December and Sol really enjoys it as do I - Shaping tricks that serves a purpose. Sol is very operant and a fast learner. I should get a video of all the tricks she can perform.
We haven't been training much other than what Johanna asks us to. Environmental training and socialization with dogs and humans is going very well. Tugging in new places is high priority as well as RECALLS! Recalls aren't as good as they were a month ago. I have been sick a lot this past month and in the meantime Sol has discovered how reinforcing her environment can be. This can be a bit challenging, but nothing we can't fix.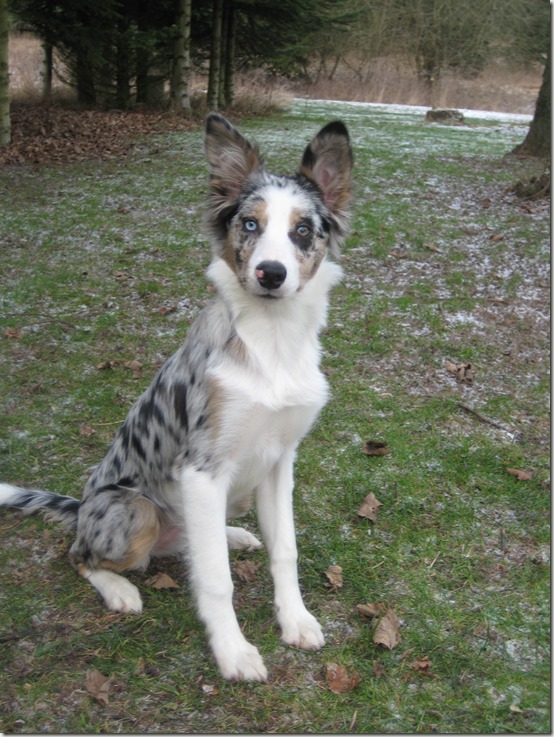 I knew that Sol might have a thing for water as her dad has past his love of water on to several of Sol's half siblings. During the first week here, she did show some interest in the water bowl, but it didn't develop. It wasn't until the snow melted and a pond of melt water took form in one corner of our garden. Sol quickly developed interest in this pond/pool of mud and decided to ignore recalls. Every time she was left alone for just a second she would run straight to her beloved pool of mud. After collecting a way too muddy puppy in the pool a few too many times I decided to fence the mud hole. She instantly lost interest of it and began digging instead.