Running Contacts It Is!
I've been having a bit of trouble deciding whether or not to teach Sol a running dog walk.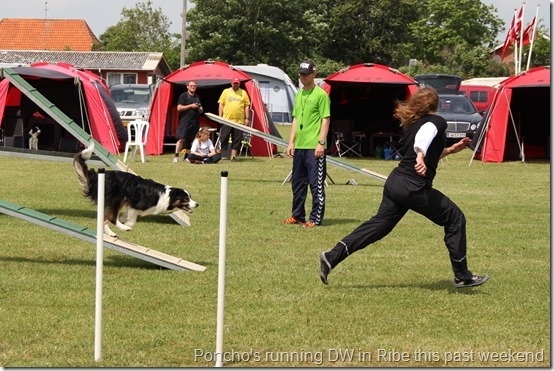 I have been weighing the pros and cons of both running contacts and 2on2offs and I have decided to teach her to run. Running contacts are so much easier to handle in the ring - at least to me. They might take a little longer to teach compared to a stopped contact, but it is so worth it!
Today Sol had her first RC session. Only to see how she would handle running on the carpet and to see if it would be a challenge to teach her the correct stride pattern. She did great! She had a total of 6 reps - I got three of them on video. She showed great drive, forward focus and stride pattern. She is still very much a puppy though, so we will not be going all in training wise yet.