Submitted!
I finally submitted my thesis after 6 months of work. Ever since I came home from WAO it has been pretty intense and I haven't had time to blog all that much, so here's an update on the last month or so.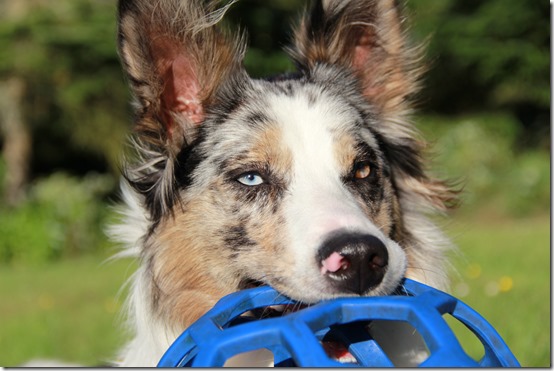 EO
Poncho and I didn't make the EO team this year. We blew our last opportunity for a spot on the team with an off course elimination on the second to last obstacle in the a qualifying run. I really wanted to participate in EO, but as it turned out due to my thesis I would not have had time travel to Belgium this past weekend. I actually was a very dutiful student as I spend all weekend working on my thesis and not on the EO live stream. As crazy as it sound I hadn't even bought access to the live stream!
Fionia Cup
From the 7. to the 12. of July we participated in Fionia Cup an event I had been looking very much forward to. Poncho and I were not in sync at all - we didn't have one clean run all week. He did get a lot of those awesome close to perfect runs though. Zap took me be surprise by showing off some of his mad agility skills! He managed to run clean in J1 twice during the week and won the class both times! The second win of the week was his third in J1 all together therefor he will be competing in J2 from now on. Amazing what an effect a thundershirt can have. Starting a day of competition without Zap being sick from the car ride makes a world of difference.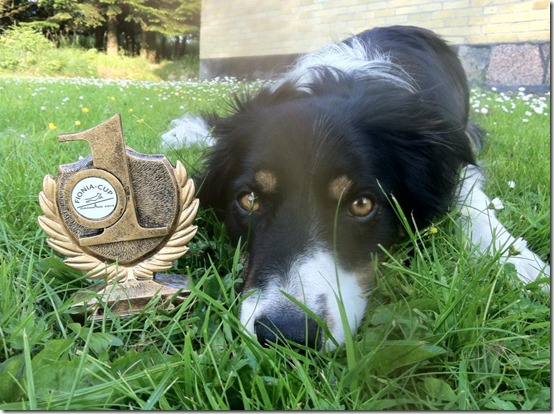 Sol
Sol is almost 12 months old now and she has turned out just the way I had hoped. She is so much fun. I have started her contact and jumping foundation training and she is learning lightening fast. Later this month I will get her hips, elbows and shoulders x-rayed and submitted for evaluation.
We haven't been competing since Fionia Cup, so I am very much looking forward to competing with both Zap and Poncho at the trail in Albertslund this weekend.