Sol and the Seesaw
Sol got to do a couple of reps on a low height seesaw today.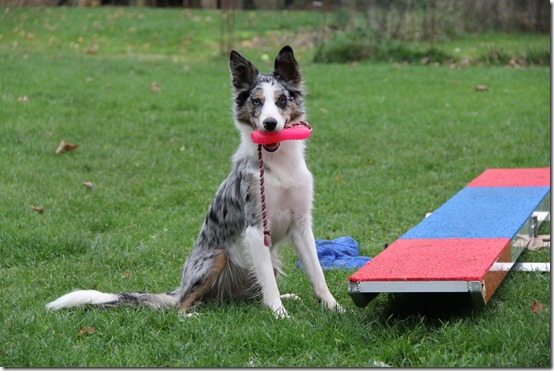 I videoed the training session and I've only left out the parts in between reps. It took her about three reps to get the hang of it and then she kicked it in to gear. Love playing with little miss perfect!
A special thanks to my dad for making the seesaw base height adjustable. No tables or any other training aids needed – I am a sucker for simplicity.