At the Beach
When Tim and I lived in Valby we often drove to the beach to walk the dogs, but ever since we moved to Borup our trips the to beach has not been that many.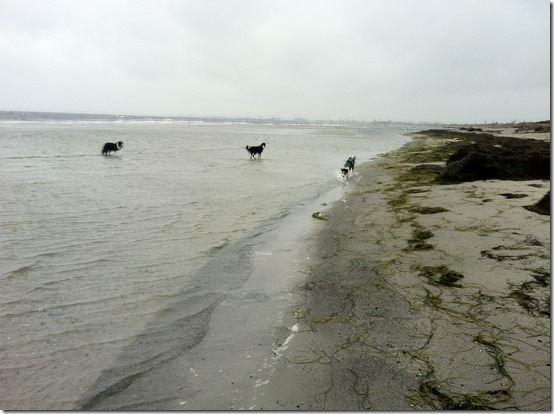 Normally we'll walk the dogs in the forest we live in, but I realized that Sol has never been to the beach. Although yesterday was wet, cold and windy the dogs and I drove off to the beach.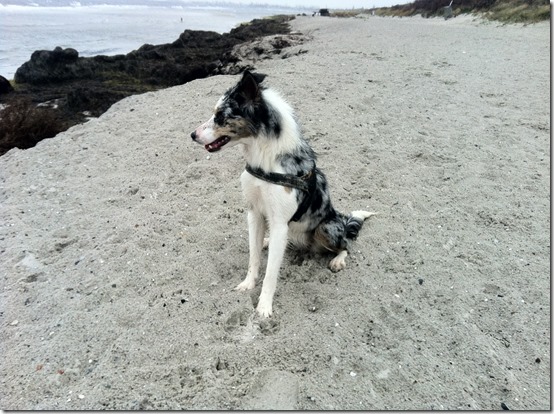 The water was pretty shallow, so they enjoyed running at full speed in the surf. By the time we got back to the car, they were soaking wet and for once a bit tired!