Last Competition of the Year
On Saturday Poncho, Zap and I drove to Sweden with Julie and Toonie to compete at Halmstad Hundarena.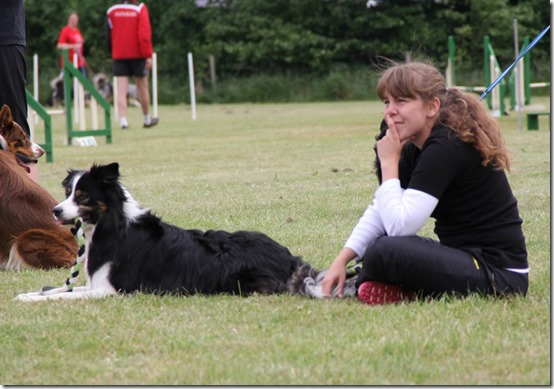 First was Zap's first time competing abroad and first time competing at a jump height of 65 cm. He managed the 2½ hour drive to the arena thanks to his thundershirt and got all his weaves except one entry! He even chose to do the weaves twice in jumpers… LOL! Considering all the trouble the weaves has cost us, I can't help but smile.  He did dropped a couple of bars though, but I was very pleased with how he handled everything. I was especially pleased with his gamblers run and speedstakes on Sunday. Love his speed and his obstacle focus is getting way better.
I have been pretty caught up with late hours at the hospital and therefore I haven't had the time to maintain Poncho's running dog walk as much as I would have liked. He missed two out of three dog walk contacts and dropped a couple of bars. Handlingwise we were not really in sync – but we did have fun though!
This competition was the last one in 2013. Next year will be great I am sure. Poncho will be competing in grade 3, Zap in grade 2 and Sol will be competing in grade 1 sometime during the spring. Pretty sure I will have my hands full!