First Practice of 2014
Sol was absolutely awesome at practice today.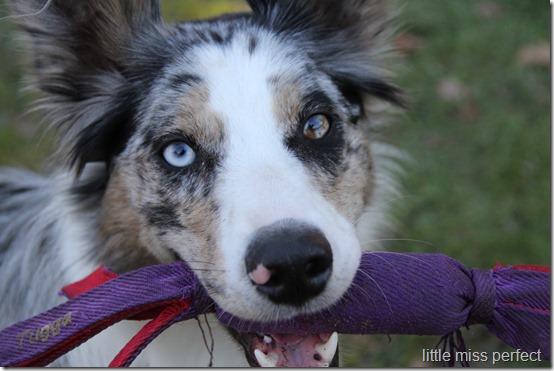 This was her first time having a go at a competition course and the first doing a 12 pole weave away from home. She did so well!
We ran this J1 course designed by the Danish judge Per Vestergaard. I had chosen a J1 course because I wanted to see if Sol and I possessed the skills to clear it and if not what we needed to work on. We haven't been doing long sequences at all – 5-6 obstacles tops. Actually today was no different as I rewarded her at every 4th-5th obstacle. Although we didn't run all 19 obstacles in a row it still felt like running the whole course.
I have only taught Sol basic handling like front crosses, rear crosses and wing wraps. No blinds, jakko turns or ketschkers just yet.
I chose to run the course once using only front crosses and once using rear crosses. My lead out did challenge Sol a bit at she was headed for the weaves at full speed, but she collected nicely before hitting the entry – so proud of her! Love her focus and determination.
lead out with dog on left to #3
Dog on right #5-7
diagonal FX/RX #7-8
FX/RX between tunnel exit and #9
dog on right for #9-12
FX/RX between tunnel exit and #13
dog on left for #13-16
FX/RX between tunnel exit and #17
dog on right of #17-19