Sol in Competition
To me it is always a bit difficult to decide when a young dog is ready to compete but at some point you just have to stop thinking so much and just do it.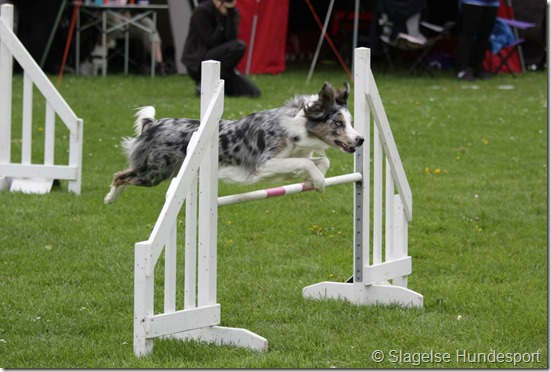 I chose to enter Sol in two trials two weekends in a row and then take a couple of weeks off to train on whatever issues that might occur. These trials were my way of simply testing our form: What are we good at and what aspects needs a bit more work.
I am happy I chose this less intense way of introducing her to competitions as opposed to entering her in every trial as soon as she was old enough to compete, because we did find one aspect especially of our training that need more work: COLLECTION!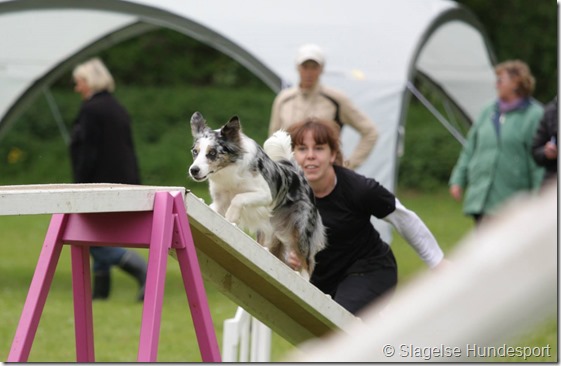 This didn't come as a surprise really. Sol loves speed and jumping with extension is the best thing ever. This was most evident when handling with a shoulder pull and when headed straight for the weaves at full speed. We did pick up a couple of refusals on that account, but everything else was AWESOME! Sol has had a total of eight runs and she hasn't dropped a bar, missed a contact or broken a start line stay. To me that is some pretty awesome stats. Our mission for the next month will be to work on adding value for collection and maintaining her good contact and start line behavior.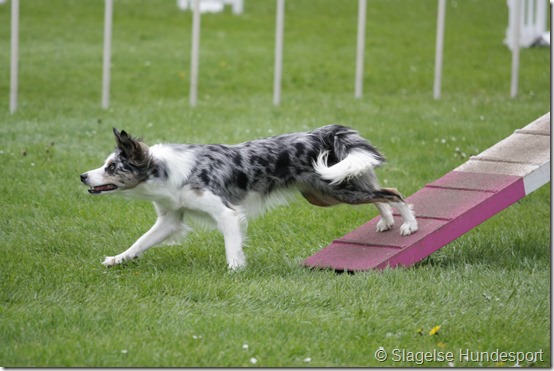 These two trials was so much fun. Sol is an awesome dog to run: she is confident, driven and has a lot of focus. I loved seeing her develop during each run and watch how she grew in confidence and speed.
Thanks to everyone who helped me video our runs and take photos – it was very much appreciated!