Pop Crates – Shipping Guide
When I saw the new pop crates with a solid front door at Clean Run I was thrilled as they would be just perfect for my dogs, but once again international shipping turned out to be quite expensive. So here's how I got the crates shipped to Denmark.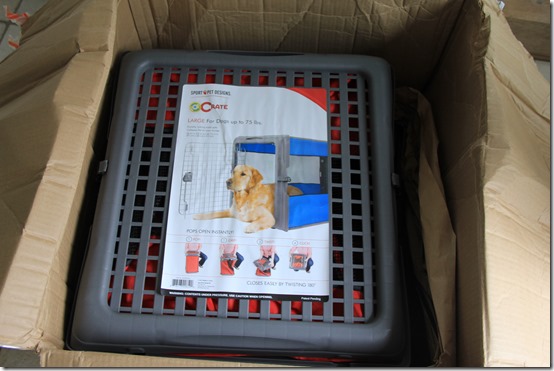 I contacted Clean Run to get a quote on the shipping expenses to Denmark. They were very helpful as usual. They would be able to fit two crates into one package for the price of 63 USD. The shipping fee for a box of that size is 63 USD even if you only want one crate. As I needed three crates the shipping fee for all three would be 126 USD. Each crates costs 48.95 USD so the shipping would be almost as expensive as the crates alone. Shipping and crates would cost 272.85 USD without any additional VAT fee on imports. I knew that a package of that size and value would not get unnoticed through the Danish customs… when adding all the numbers the crates ended up being quite expensive and I therefore gave up on the idea.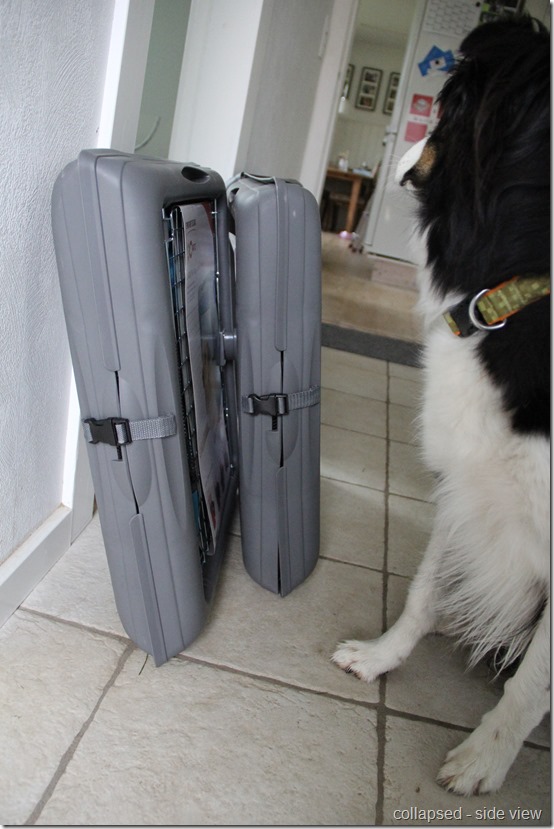 … until one evening when I was in a creative and problem solving state of mind. I had found out the Walmart was selling the crates for the same price as clean run, but the problem was that Walmart does not ship internationally. Damn! Then I remembered that I've had this problem earlier (US shops that do not ship internationally), and I had then found a way to circumvent the shipping issue and the answer was ShopUSA. By signing up you get an American address and a suite number at ShopUSA's office in Virginia Beach. You get your packaged shipped to that address, register it at ShopUSA and pay for the shipping from Virginia Beach to Denmark. You will also be charged for the VAT on imports to Denmark so that's all taken care of and you will not be charged any additional fees when your package arrives.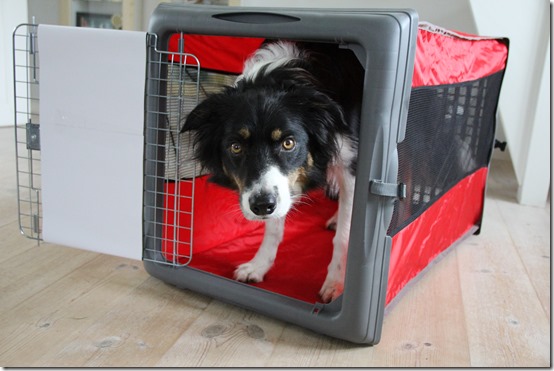 So that's what I did; bought the crates at Walmart and got them delivered to my ShopUSA address. There was a 4 USD shipping fee for the shipping from Walmart to ShopUSA and VAT on imports and shipping from USA to Denmark was 106 USD. Total (Crates, shipping and VAT) = 256.85 USD. So less than shipping from clean run plus the VAT was all taken care off.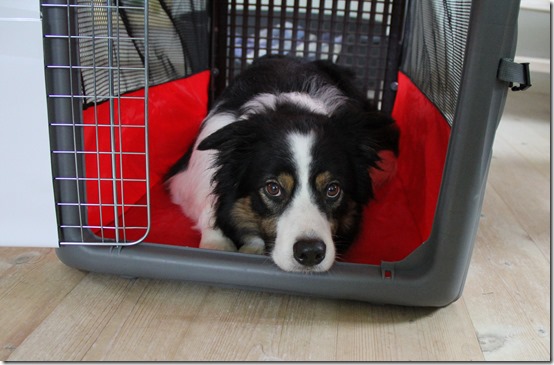 I ordered the crates from Walmart last Thuesday and they arrived Yesterday and I was able to track the package all the way from Walmart to Denmark.
Yes it is still quite a lot of money for crates, but I use them weekend after weekend at trials and the less space they take up in the car (the dogs are in crash tested crates during transport) and the easier they are to carrier the better. This weekend I will get a chance to test them as we are off to compete in Sweden. This will be Sol's first trial abroad.