VOD: Bridging the Gab
. By Rachel Sanders. I bought this video on demand from Clean Run yesterday. For ten USD you get access to the video in 14 days plus a 5 dollar discount is you decide to buy the DVD afterward.
I loved Rachel's running A-frame DVD. Her methods are well proven and she has a great way of combining theory with practical exercises. I've been meaning to buy 'Bridging the Gab' for quit a while but the extra expenses to shipping and taxes some times makes the DVDs a bit expensive. The new VOD makes it easy and quick to access the information on your computer - great it you don't want to wait for the package to arrive from across the pond.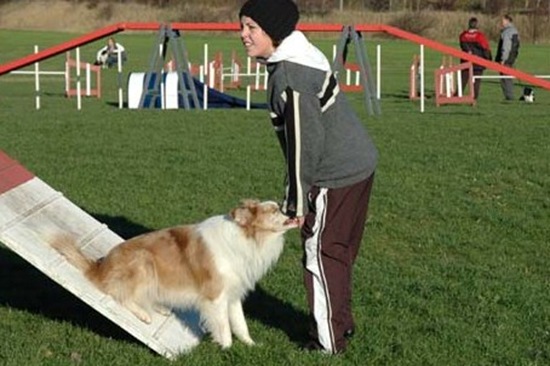 Many people experience that their dogs have great contacts in training, but when they compete the 2on2off performance isn't reliable. They might release the dog before it reaches the 2on2off position in order to save seconds however this produces a grey area which leads to missed contacts.
Rachel Sanders introduces ground work for 2on2off releases. This is an area people in general don't pay enough attention to. The 2on2off position isn't hard to teach but people seam to forget to take the time to do the foundation required to have successful 2on2offs.
This is really a DVD worth watching for everyone.
Related posts:
2on2off issues