Fionia Cup 2010
Home from a wonderful week on gorgeous Fyn. Similar to the previous Fionia Cup Tim and I combined agility with vacation. We had rented a beautiful house with a location to die for: in a forest with no neighbors near by - just the kind of house we would love to live in.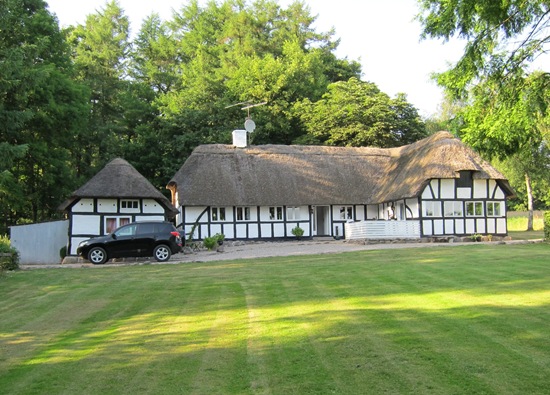 The highlight of the week was winning Agility class 1 out of 64 competitors. Poncho's progress during the week was incredible and he is developing into a focused and very fast dog.
The weather was awesome all week. A bit to hot for agility for some dogs, but Poncho didn't seem to mind. I bought a cooler coat which made the heath tolerable for him.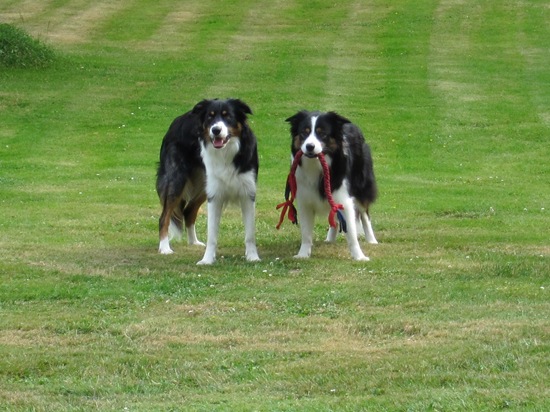 I'm very pleased with his performance. He got all his contacts except one on the A-frame, he waited at the start line for his release and followed me beautifully around the course. He managed some pretty wicked lead outs beautifully as well. The mistakes made was minor and always due to my bad handling. I'm pretty rusty when it comes to competing, but we managed to get in sync during the week.
Zap had a wonderful time as well. Lots of dogs to greet and agility to watch - he screams his head off when he notices Poncho and I on the course. 
Zap aka Houdini managed to destroy his soft crate so he could get out - good thing his leash was staked to the ground so he stayed in the tent. He also managed to get out of his harness - all it takes is a bit of backing and twisting and then it slides right of :) Zap want to be where the action is.
I'm so very pleased with this run because I finally got my timing right. The fact that it was a clean run makes it even better.
Waiting for our turn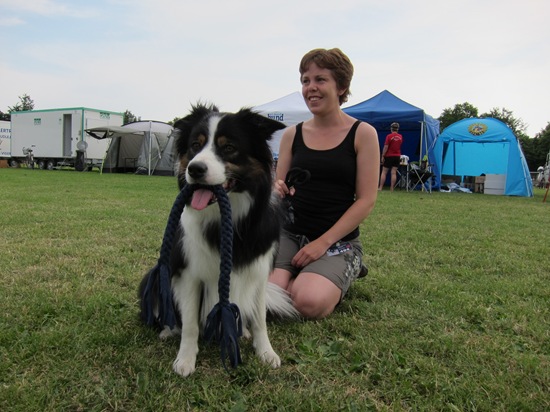 Weaving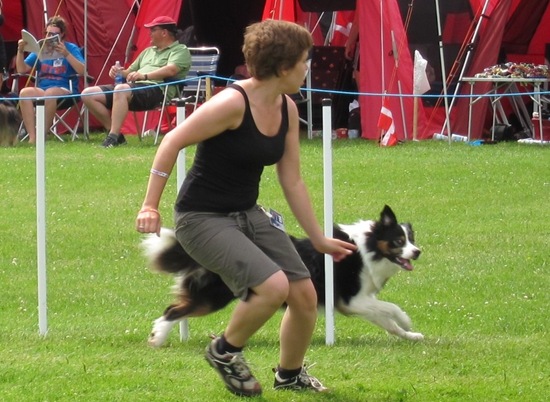 Getting in position to rear cross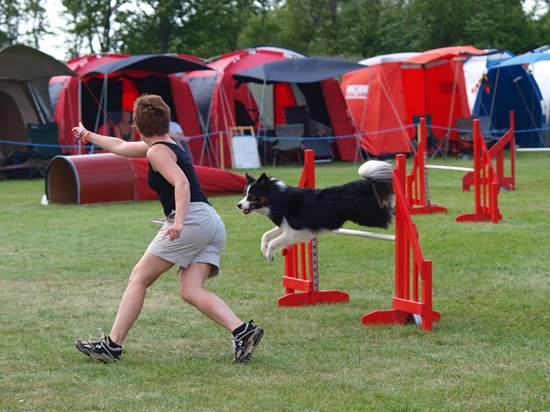 Rewarding my fantastic dog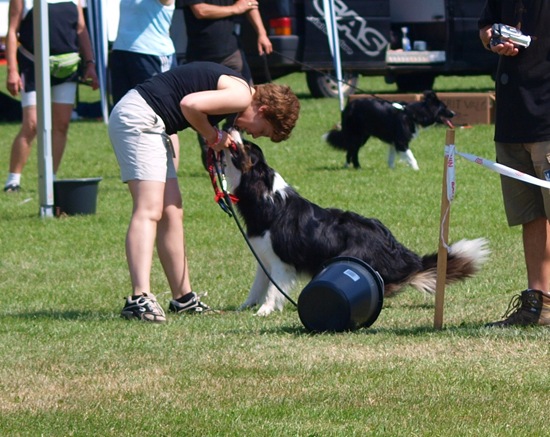 Nice tight turn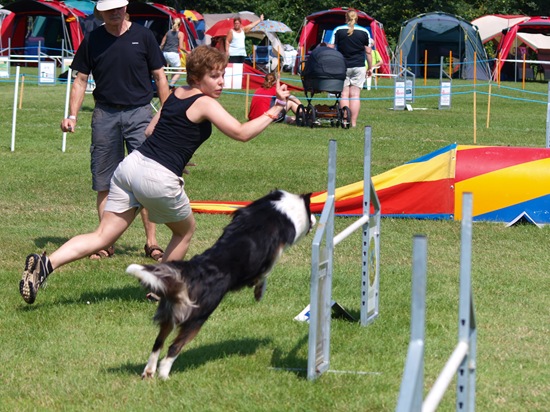 'Smukke'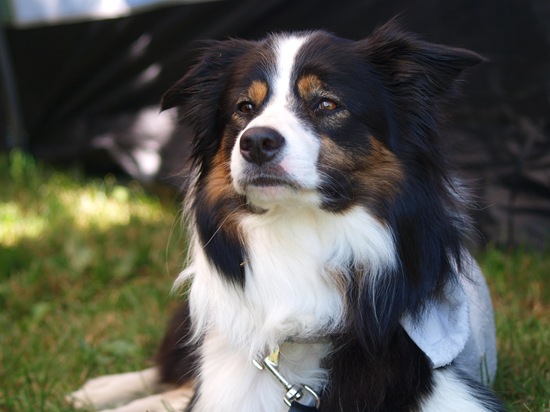 Zap watching agility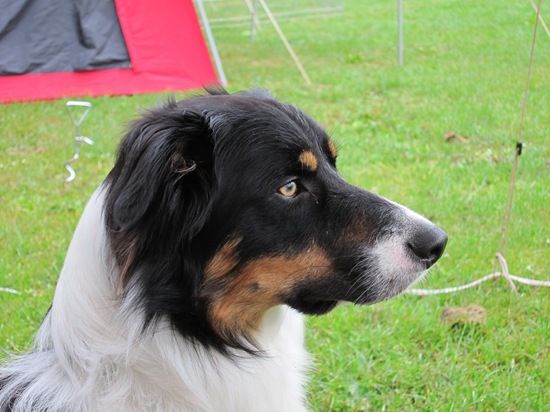 Hitting the breaks to get into position