and then there was four
Let me introduce Liva.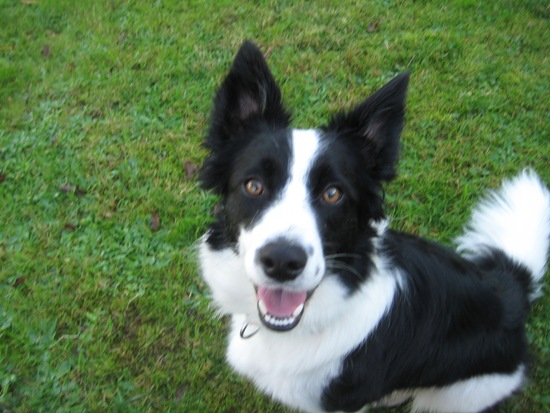 One Monday evening on the course with the girls Carina mentioned that the breeder of her dog, Sookie, was looking for a new home for Sookies half sister Liva. Given the fact that Zap probably never gets to be more than a couch potato Carina and I drove to North Jutland two weeks later to pick up Liva.
Long story short tree dogs and a veterinary medicine study was too much for me to handle so Liva is now living with Bob and my parents. They found her to adorable to send back to Jutland :)
Facts on Liva
Working Border's Yolie Patty born 2009.02.11. DK03327/2009. OCD free but the hip X-ray resulted in A/C = status C. Very happy and outgoing, definitely quite a personality for a dog that's barely 46 cm high. She is great with other dogs and has adjusted perfectly to her new surroundings. The only thing she doesn't like is grey haired men :S
Even though Liva lives with my parents she will still be trained for agility.