Bob's Weave Pole Weekend
Bob stayed with me this past weekend. I needed a change to work with Bob on specific problem areas. It was so much fun having him here - he and Zap had a blast.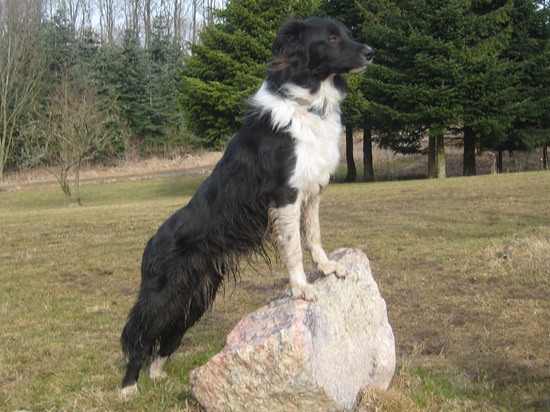 The plan for the weekend was to work on weave entries and rhythm. Bob made some great progress. We also worked on his dog walk contacts which are coming along nicely.
Bob is so much different from his brother Zap. He is very intense, focused and has great drive whereas Zap is more careful and only adds speed when he is 100% what's expected of him. So much fun and challenging to train two such different dogs. I'm sure it's going to be great fun competing with them both this season.
Between each session I watched the live stream from Crufts -amazing atmosphere, talented handlers and great commentators. Especially the flyball heats, the championship final and the international competition was worth watching although there wasn't any Danish competitor in the international competition this year. Puzzled- again!