Foundation Agility Class
In August I'm teaching my very first K9 Performance Foundation Agility Class. This class will be all about basic obstacle performance skills and basic handling. I'm so excited about this as it is a class I have been meaning to teach for a long time, but haven't had the means to do it until now.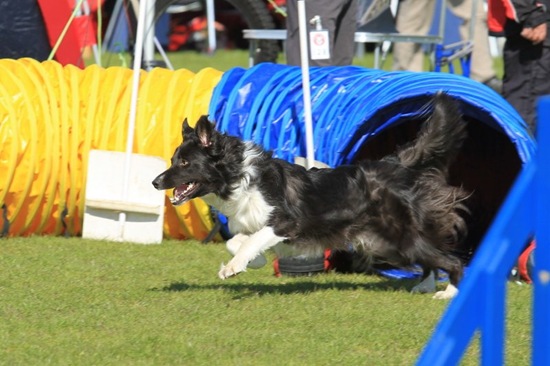 The idea of the class started a long time ago when I taught an agility class at a local club. To sum it up there was basically too many dogs and too little time. Teaching these classes left me with a feeling of frustration as none of the teaching was in sync with the basic operant dog training skills. Most of the obstacles was taught by luring or force (not by me, but other trainers didn't mind using it) and the progress in each team was slow. I had to make too many compromises and quick fixes to make things work - and I really hate that.
Dogs that were heavily overweight and dogs with serious behavior problems were allowed on the team. I wanted to send the overweight dogs home with a detailed diet plan, but the club I was teaching at wouldn't allow it, although the dog's health was in serious risk. Dogs with behavioral problems wasn't offered the help of a skilled behavioral therapist. The owners were merely told that the dog simply had to 'work through it's issues'. 
When I enrolled my mom and Liva at a beginners class she came back to me complaining about the exact same things I had been so frustrating over: too large classes, too little time and absolutely no time to solve individual training issues.
That is why I am offering this foundation agility class. To me the initial training is the most important part of the training process. You need to build a solid foundation based on a strong skill set. When you have that foundation you can always spice things up with some fancy handling etc. It is so much easier to do it right from the beginning than retraining later.
There's a strongly proven method behind everything I am going to teach in this class, so each training session will be a mixture of theory and practical training. There is only five working spots in this class which gives me plenty of time to work individually with each team.
Does this seem like a foundation agillity class you would like to attend, then send me an email :o)
Learn more about the foundation agility class here